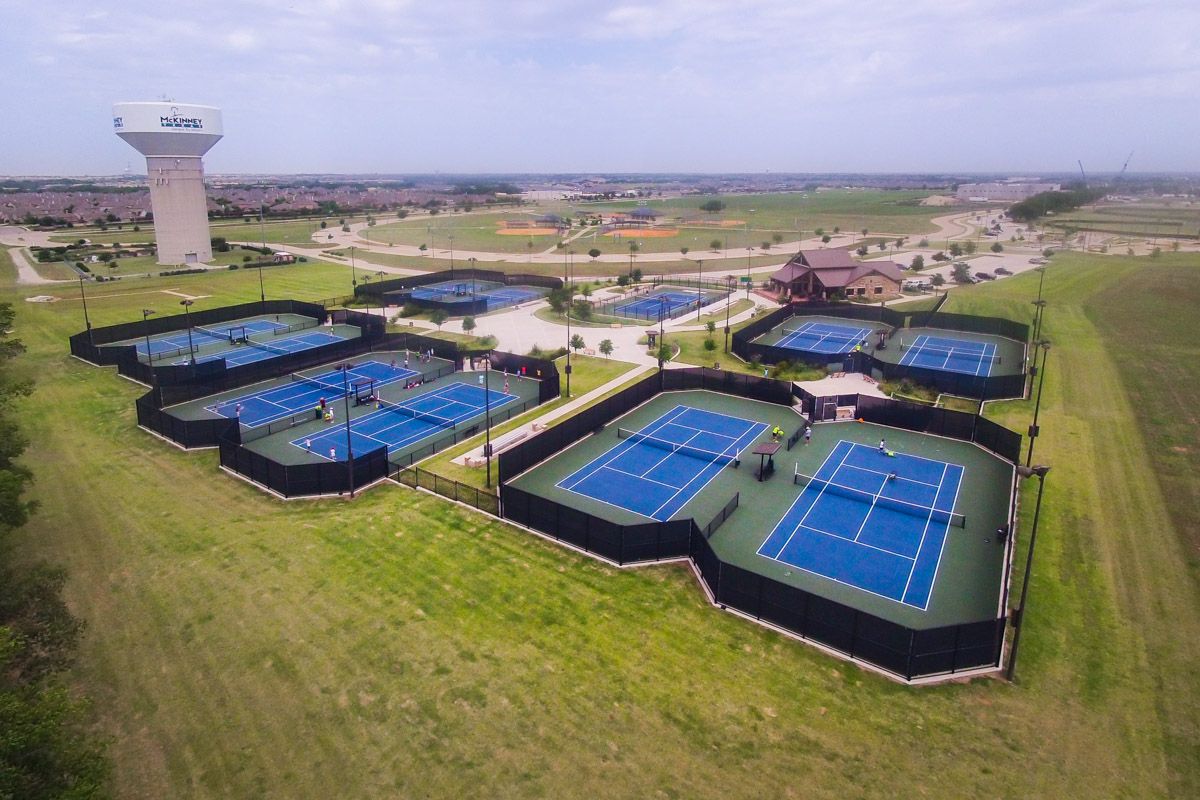 The Courts at Gabe Nesbitt
The Courts is located within Gabe Nesbitt Community Park in McKinney, Texas. The facility was created with a park-like setting and includes 10 regulation tennis courts, one championship court, and a 3,500 square foot pro shop. The design considers both the physical play of tennis and the social aspect that players like to enjoy between matches with their friends.
The project was the USTA 2012 National Featured Facility award winner, the organization's highest honor. The "featured facility" award exemplifies the highest level of excellence in facility design, court construction, and court amenities. The award was presented during the 2012 US Open in New York and was the first time in the history of the award to be given to a public facility.