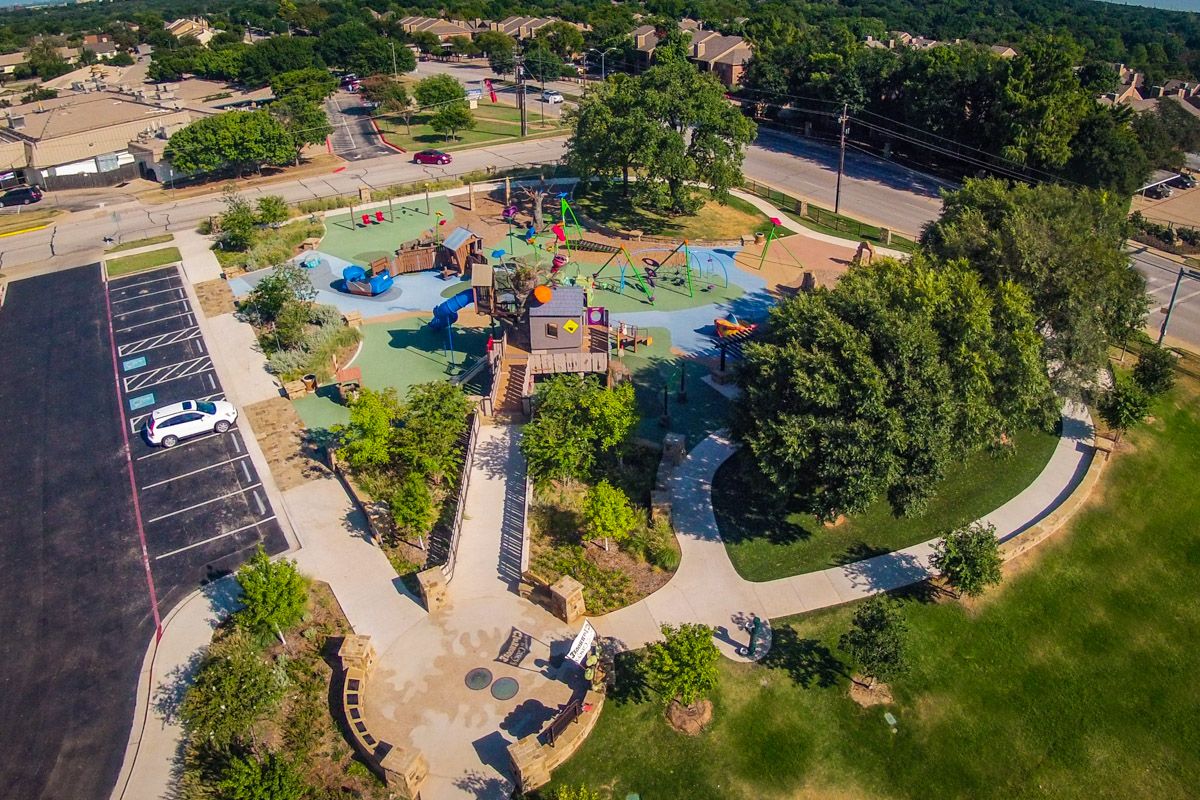 Casey's Clubhouse - Texas ASLA Merit Award
Casey's Clubhouse is an all-inclusive playground located in Grapevine, Texas. This unique playground was designed for children of all abilities to play equally. This inclusive play environment is exploding with features that address physical, cognitive, sensory and emotional needs of all children. Park elements include misting dolphins, a universally accessible clubhouse, zip line, swings, and several custom features.
This special playground was inspired by a little girl, Casey, and her dream to play with the other children.
"Today, we need to not only look at how special needs kids play, but how able bodied friends can play with special needs kids, " Louis Tridico (Casey's Father)